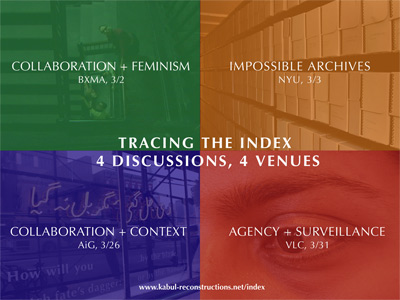 ROUNDTABLE 3: COLLABORATION + CONTEXT
Wednesday, March 26th, 6:30 pm
Art in General
79 Walker Street (Broadway/Lafayette), 6th floor gallery
Admission: FREE
Seating is limited and available on a first-come, first-served basis
Description:
Making It Together: Women's Collaborative Art + Community, the exhibition guest-curated by Carey Lovelace for the Bronx Museum, surveys the period in the 1970s and early 80s when women artists, inspired by the 70s feminist movement, worked collectively in new ways to engage communities and address social issues. Taking the exhibition as a point of departure, this roundtable (the second of two held in conjunction with the show) brings together artists with community-based, site-specific, public and activist practices to discuss how their work extends the history of feminist collaborative and community-based artmaking, and how their contexts, choices, and collaborations shape the politics of their practices.
Directions:
Art in General is located one block south of Canal Street, between Broadway and Lafayette. Subways: 1, A-C-E, N-R-Q-W, or 6 to Canal Street.



PARTICIPANTS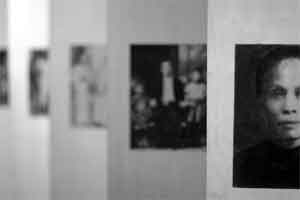 Tomie Arai
Tomie Arai is an artist, curator, and community activist born, bred and based in New York City. She has exhibited extensively across the country and abroad, including the Museum of Modern Art, PS1 Museum/Institute of Contemporary Art, The New Museum of Contemporary Art, The Whitney Museum of American Art, de Beyerd Museum, the Netherlands. Tomie has been the recipient of numerous public art commissions for locations across the country, including New York City, Philadelphia, San Francisco, Cambridge, MA, Phoenix, and Seattle. Her commission work addresses public space and community histories. She has tackled the New York City subway system, the Fillmore St Bridge streetscape in San Francisco, and numerous public school environments, among others. Within her commission work, she has dealt with socially-driven issues ranging from the commemoration of ethnic communities to the memorialization of major events such as the civil rights movement, the discovery of the NYC African Burial Ground, the forced internment of Japanese Americans during WW II. Among other awards and grants, Tomie received the Anonymous Was A Woman Award in 1997, the Joan Mitchell Foundation Grant Award in 1994, the National Endowment for the Arts Visual Artists Fellowship for Works on Paper in 1993, and the New York Foundation for the Arts Fellowship for Printmaking in 1991. Her most recent work includes a web project about racial profiling, entitled "Profiles from Lackawanna: Photographs and interviews of Arab American youth from Buffalo."
[image: Tomie Arai's work installed for Fresh Talk/Daring Gazes at NYU in 2004]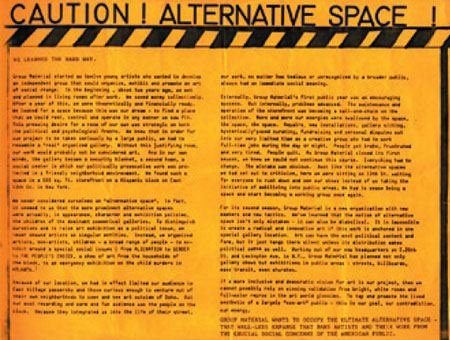 Doug Ashford
Doug Ashford is an artist, activist and a teacher. After receiving a BFA from Cooper Union in 1981, he became a member of the artists collective Group Material which was his principal art practice until 1997. Group Material produced over forty exhibitions and public projects internationally, using museum and other public spaces as cultural arenas in which audiences were invited to imagine democratic forms. The collaborative group's essays and publications on the role of exhibition practices in design, public culture and display, and the value of democratic mobilization in the cultural arena continue to affect art practice both within the world of visual culture and in other disciplines. Since the disbanding of Group Material in 1997, Ashford has gone on to produce exhibitions and publish articles independently, although his primary creative practice has been teaching. Currently Ashford organizes the Intra-disciplinary Seminar of the School of Art, a school-wide forum committed to the critical re-definition of visual practices. More info here.
[image: Group Material's graphic manifesto]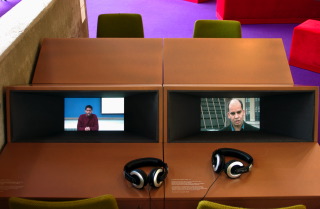 Andrea Geyer + Sharon Hayes
9 Scripts from A Nation at War
9 Scripts from a Nation at War is a collaboration between Sharon Hayes, Ashley Hunt, Katya Sander, David Thorne, and Andrea Geyer which responds to conditions and questions that have arisen since March 2003, taking the U.S. context as an initial point of view. This work is structured around a central question: How does war construct specific positions for individuals to fill, enact, speak from, or resist? 9 Scripts from a Nation at War considers the processes by which we are positioned as certain kinds of "individuals" in relation to war — artists, soldiers, students, prisoners, detainees, citizens, Iraqis, Europeans, Americans, and so on -- formed not only in relation to political and ideological conditions, but also by the agency of the individuals themselves, always struggling in response to how they are positioned. In its current incarnation, 9 Scripts from a Nation at War is presented as a constellation of 10 videos. Each video stages the speaking of a script. The figures who speak — a veteran, a student, a citizen, an actor, a blogger, a lawyer, a journalist, an interviewer — are performed by actors and non-actors alike, some re-speaking their own words, others learning the words of others. These stagings allow inquiry into the recording, reporting, learning, and understanding of the present moment, and to reflect upon how we account for ourselves within it.
Sharon Hayes, Ashley Hunt, Katya Sander, David Thorne, and Andrea Geyer have been working together as artists, organizers, researchers, and writers on and off and in varied ways for the last seven years. Our collaborations have been prompted by the geographical dislocations inherent to contemporary art practice, in which exhibitions, teaching jobs and our other means of support as artists have an individualizing and dispersing effect. We respond by developing projects that allow for our relationships as colleagues, collaborators and community to continue. 9 Scripts from a Nation at War expands the scope and methods of our previous collaborations and marks the first time we have worked together as a group of five. 9 Scripts online; more on Andrea Geyer; more on Sharon Hayes
[image: 9 Scripts installed at Documenta 12, Kassel, 2007]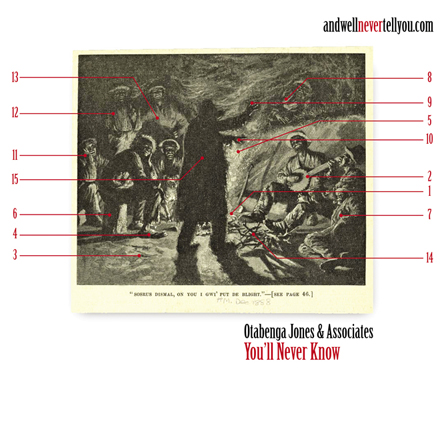 Robert A. Pruitt / Otabenga Jones & Associates
Otabenga Jones & Associates is an organization founded by Otabenga Jones in 2002 and based in Houston, TX, whose other members include artists Dawolu Jabari Anderson, Jamal Cyrus, Kenya Evans, and Robert A. Pruitt. The group works under the tutelage of Mr. Jones, who is named after Ota Benga, the African Pygmy brought to the United States in 1904 and later exhibited at the Bronx Zoo, and this historical reference to the pseudoanthro-pological penchant for exhibiting Africans and other non-Western peoples in world's fairs and other such exhibitions of the time is an indicator of the group's intent. Their pedagogical mission, realized in the form of actions, writings, and installations, is to highlight the complexities of representation across the African diaspora; to establish a cross-generational aesthetic continuum stemming from the transatlantic experience; and, as they write in their mission statement, quoting from Sam Greenlee's classic satirical novel The Spook Who Sat by the Door (1969), "to mess wit' whitey." www.otabengajones.com [screenshot from otabengajones.com]
Naeem Mohaiemen
Artist and writer Naeem Mohaiemen works in Dhaka and New York. He uses text, video, archive, and autobiographical marginalia to explore national security panic, failed revolutions and utopia/dystopia slippage. His projects include My Camera Can Lie (UK House of Lords), Visible Collective/Disappeared in America (Queens Museum of Art), Penn Station Kills Me (w/ Gensler+Gutierrez architecture), and War of 666 against sixty million (Finnish Museum of Photography). His essays include Fear of a Muslim Planet: Islamic Roots of Hip-hop (Sound Unbound, MIT Press, DJ Spooky ed.) and Guerillas In The Mist (Sarai Reader: Turbulence, New Delhi). Naeem also works on activist projects, including writing the chapter on religious and ethnic minorities in the Ain Salish Kendro Annual Human Rights report. shobak.org
[image: Naeem Mohaiemen's Rome Will Not Forgive You A Second Time]
Prerana Reddy
Prerana Reddy is co-director of the NY Arab & South Asian Film Festival as well as a documentary producer whose work has explored topics including alternatives to juvenile detention and the 2004 World Social Forum in Mumbai. She holds an MA from NYU's Cinema Studies Department where she completed an interdepartmental program with Anthropology. She is currently the Director of Public Events at the Queens Museum of Art (QMA), where she organizes screenings, performances, public art projects, and artist talks, as well as coordinating community development and outreach efforts with immigrant populations. At QMA, she also co-curated the exhibition "Fatal Love: South Asian Contemporary Art Now." Prior to working at the Queens Museum, she was a curator and program administrator for the New York African Film Festival. She co-edited a book of interviews with African directors,Through African Eyes, and also curated an exhibition of African video art "Digital Africa" at Electronic Arts Intermix. Reddy is also a co-founder and programming collective member of 3rd I NY, which exhibits South Asian film & video on a monthly basis. She sits on the Board of Directors of Alwan for the Arts, a NYC-based Arab & Iranian cultural organization, and recently finished a three-year term on the board of the South Asian Women's Creative Collective. She is also a member of the collective Emergency Broadcast Artists. The Emergency Broadcast Artists take political theater to the streets, subways, parks, and any other public space they can find to stimulate audiences to take action on pressing political issues such as immigration reform, torture, and war in the Middle East, and rampant U.S. imperialism. EBA seeks to inspire folks to pledge to make resistance a part of everyday experience.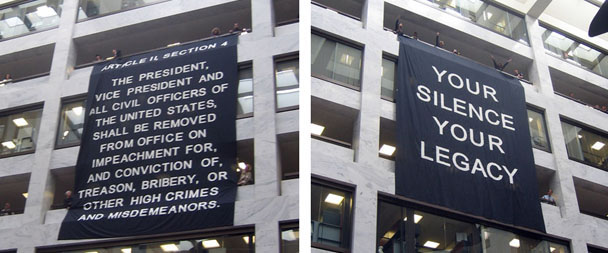 Ann Messner / Artists Against The War
AAW is a group of artists who work collaboratively to create visual statements and actions against the war on scales small and large, familiar and wide-ranging. AAW's stated mission: "We deplore the death, destruction and lawlessness that the 'coalition of the willing' unleashed with its invasion of Iraq. We are shamed by our government's contempt for other cultures and the silencing of dissent in America. We remain deeply concerned about the threat to human life in the Middle East and to the world's memory and history embedded in Iraq. We dramatize our outrage through ongoing visual actions. Sometimes small movements, a ripple can express the collective indignation of a community." www.aawnyc.org [image from Artists Against the War's 2007 banner action at the Hart Senate Building]
Moderator: Gregory Sholette
Gregory Sholette is a NYC based artist, writer, and founding member of two artists' collectives, Political Art Documentation and Distribution (1980-1986) and REPOhistory (1989-2000). His past professional positions include: Chair of the Master of Arts in Arts Administration at The School of the Art Institute of Chicago (1999-2003), Curator of Education at the New Museum of Contemporary Art (1998-99), and the Distinguished Batza Family Chair of Art and Art History at Colgate University, Hamilton NY (Spring of 2004). Together with Nato Thompson he is co-editor of The Interventionists: A User's Manual for the Creative Disruption of Everyday Life (MIT Press, 2004), and Collectivism After Modernism, co-edited with UC Davis Art Historian Blake Stimson (The University of Minnesota Press, 2006). Sholette's critical writings have appeared in Third Text, CAA Art Journal, Afterimage, MUTE, CIRCA, and The Oxford Art Journal. A graduate of The Cooper Union (BFA, 1979) he received his MFA from The University of California San Diego (1995) and was a Critical Studies Fellow at the Whitney Independent Studies Program (1995-1996). He served on the Board of Directors of The College Art Association from 2001 to 2005 and now teaches in the School of Art and Art Professionals at New York University, Visual Culture Program. gregorysholette.com
[image: Jim Costanzo's Stock Market Crashes sign from REPOhistory's 1992 Lower Manhattan Sign Project]