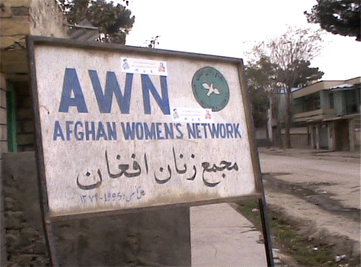 Polling Station: Afghan Women's Network
Time: 2 pm, Election Day
play video 1 (driving in + women's side, QuickTime, 23 MB, 4 min)
play video 2 (men's side, QuickTime, 13 MB, 3 min)
Transcript of Dari dialogue in video:
News from the radio plays in the background. The announcer talks about the election process and ballot booths, separated for male and female, in Balkh province. Voters come to the voting room, presenting their registration cards and casting their votes. A women asks another woman for whom she will vote.
The poll worker instructs: "Select the candidate of your choice and mark it with the pen…" The voting process in the room continues.
[close this window]